A Proven Non-Chemical Solution Using Vortex

Circulation For Better Pond and Lagoon Health
Examples
Golf Courses, Parks, Fish and Wildlife Ponds
Homeowner and Neighborhood Ponds
Waste Water Ponds and Lagoons
Dairies, Stockyard, Hog Farm, Horse and Cattle Ponds
Pre-Treatment Municipal Water Systems
Solutions
Eliminates
Reduces
Improves

Blue-Green Algae
Odors
Mosquito Breeding Areas
Ice Cover
Need for Chemicals

Ammonia
Pathogens
Phosphorus
Effects of Fertilizers and Chemicals

Fish and Wildlife Habitat
Water Quality
B.O.D. Rates
Water Clarity
Oxygen
pH

Note: The HONU® does not eliminate plant growth such as Azolla and Duckweed.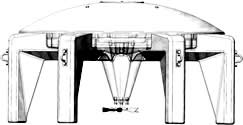 Made in America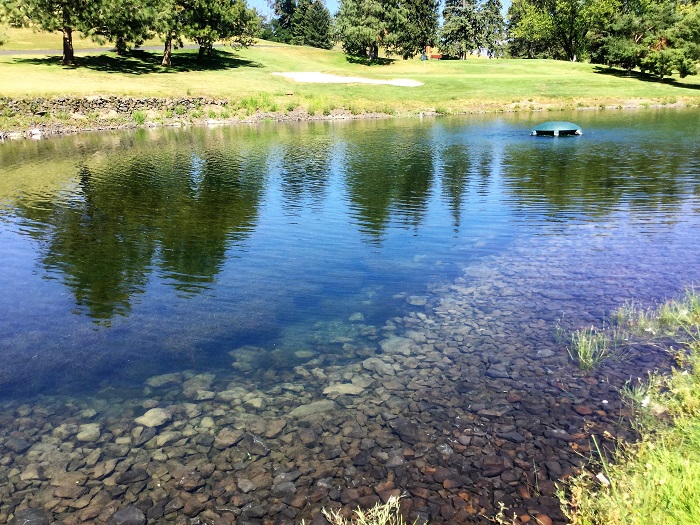 "The HONU® Water Solution is one of the best systems for cleaning ponds that I have seen in over 20 years of waste water and water management consulting. I needed some type of equipment to circulate a wastewater lagoon. The HONU® was the perfect solution. The problem was resolved within 24 hours and continued to improve the water quality over the ensuing days. Seeing Is Believing! I am now a true believer in the HONU® System."
Jason Wereley
CEO & Certified Water, and Waste Water Consultant, Trainer and Operations Services Specialist
E-3 Consulting, LLC
Coeur d'Alene, Idaho 83814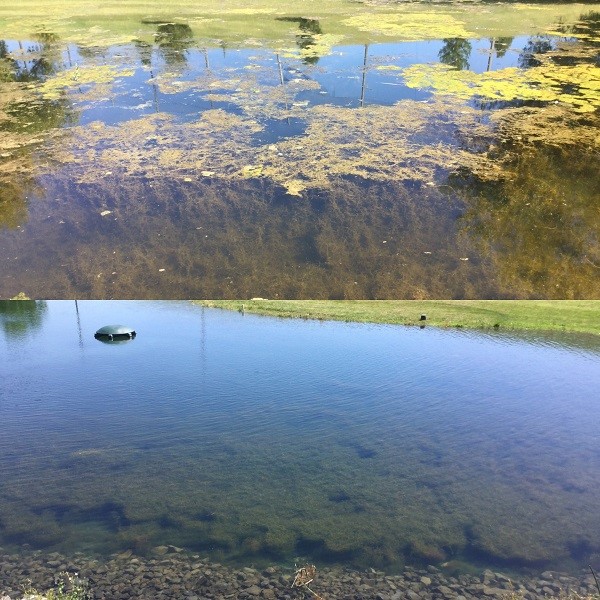 "A breakthrough product. I have not seen anything quite like it. You drop it into the pond and see results within 24 hours. Zero Chemicals. Minimal Cost."
Darren Lantzer
Tshimakain Creek Lab Manager
Spokane Tribe
Wellpinit, Washington 99040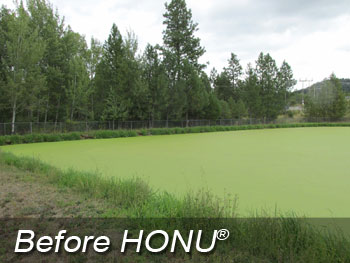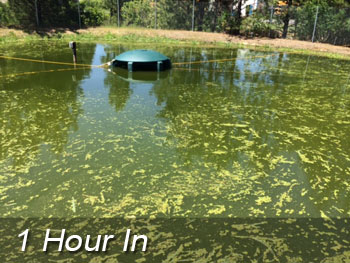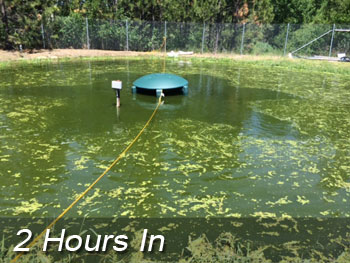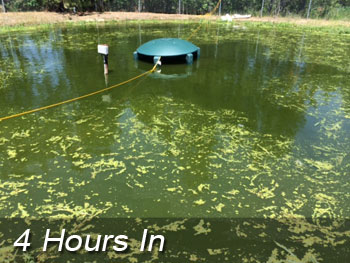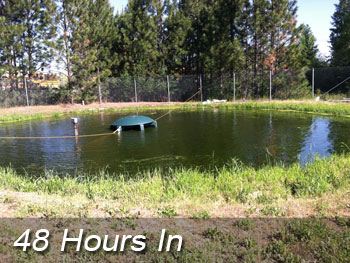 Successful Cases and Testing
University of Idaho Golf Course Hole Seven Water Trap — Moscow, ID
U.S. Department of Agriculture - Pathogen Testing
Cascade, Idaho Waste Water System - B.O.D. Testing
Buckeye Hunting Club, Hagerman, ID - Icing
Prairie Falls Golf Course, Post Falls, ID - Algae & Clarity
Verburg Dairies, Modesto, CA - Dairy Lagoons
Private Fish Pond, Mt. Spokane, WA - Fish Health and Water Clarity
Kootenai High School, Harrison, ID - Algae and Clarity
Silverwood Water Park, Athol, ID - Waste Water B.O.D. and Mixing
Present Clients
University of Idaho Golf Course Hole #7 — Moscow, ID
City of St. Maries Waste Water Facility — St. Maries, ID
City of Deary Waste Water Facility — Deary, ID
City of Arco Waste Water Facility — Arco, ID
Hutchings Farm Irrigation Pond — Springville UT
---
HONU is Hawaiian for Turtle. The HONU® is a floating circulation system that looks like a turtle in the pond and provides outstanding cleansing power making stagnant ponds healthy
---
A versatile product that meets your needs... HONU®
The perfect solution for small to medium sized ponds and lagoons.
Low maintenance and servicing due to a state-of-the-art, compact motor.
Remote controlled operation
Simple installation — weighing approximately 150 lbs, is as easy as unpacking the unit, dropping it into your pond and plugging it in
Incredible power — lifts 6.5 million to 8 million gallons of water per day utilizing a 1hp gear-motor running at approximately 114 rpm.